Peel CAS is committed to promoting a culture of Diversity, Equity, and Inclusion that is based on openness, fairness, respect and lots of listening. These align with our stated vision, mission and values.
Peel CAS has a Community Engagement team that is located in the DEI Branch. The role of the Community Engagement Team is to build sustainable relationships, keep community members informed, provide "Duty to Report" presentations, and work together towards achieving positive outcomes for families and our diverse communities.
The Community Engagement team provides information about the agency and the services we provide to our communities. Our presentations are available in English, Hindi, Punjabi, Urdu, and Arabic. Duty to Report is also available in French.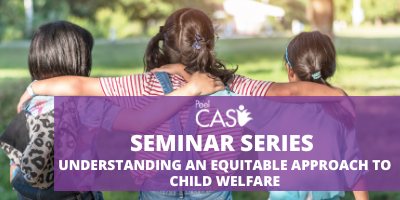 Join us for our NEW! Peel CAS Seminar Series: Understanding An Equitable Approach to Child Welfare. This FREE exclusive seminar is designed for post-secondary students to provide practical insight into the world of child welfare through the lens of diversity, equity, and inclusion. Topics include: agency structure and process, a community's duty to report, ethno-cultural services, signs of safety model, recognizing abuse/neglect and eligibility spectrum. A certificate of completion will be awarded to all participants. Book your virtual interactive seminar by contacting communityinfo@peelcas.org.
Our Community Engagement team also offers presentations on the following topics:
About Us and Duty to Report
Keeping children safe is a community responsibility. We all play a role in preventing child abuse and neglect. This workshop will help you better understand the child welfare system, and how to discuss child protection concerns.
Positive Parenting
Positive parenting is about creating a nurturing home environment based on mutual respect, where children feel safe and supported, and ultimately grow into happy, responsible adults. This presentation focuses on techniques to build healthier relationships with your child and youth.
Managing Technology and Parenting
Technology has become a big part of our daily routine & has impacted our children and youth in various ways. Join this presentation to discuss, learn and share your experiences in managing technology with your children.
Strategies to manage and monitor your child's technology use
Benefits of technology
Online Safety
Social Media
Voluntary Youth Service Agreement (VYSA)
Did you know that Peel CAS can provide service to youth aged 16 and 17 years old? Learn more about the Voluntary Youth Service Agreement and how Peel CAS engages youth – with or without a VYSA. This presentation will cover the eligibility for a VYSA and how we work collaboratively with the youth, family, and community partners to ensure the youth receives appropriate support.
If you would like to request a speaker from this program to come to your organization or participate in an event please contact communityinfo@peelcas.org or fill out our Community Presentation Request Form.