The Safe Centre of Peel announced plans this morning to expand their services to a new location in Mississauga. The Safe Centre, a collective of 17 partner agencies who work collaboratively to support survivors of intimate partner violence (IPV), intends to co-locate with Peel Children's Aid Society (Peel CAS) in its building at 25 Capston Drive.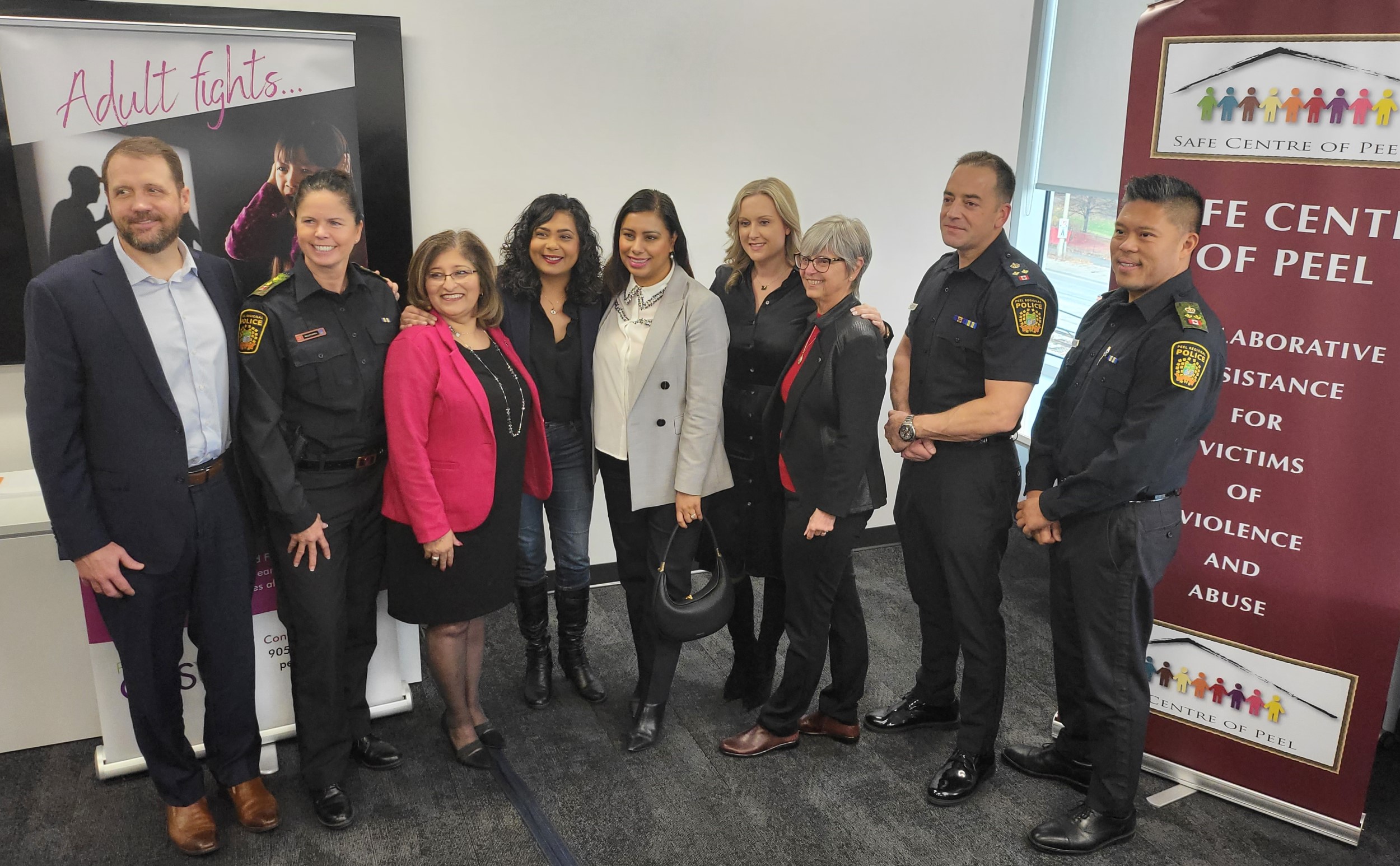 This announcement is an important step toward enhancing services for survivors of intimate partner violence throughout the region. IPV is such a growing concern in Peel that the Region declared it an epidemic in June 2023. The Safe Centre has been providing services since 2011 from its current location at the Honourable William G. Davis Centre for Families at 60 West Drive in Brampton. Expanding to a second location in Mississauga will increase the Safe Centre's capacity to serve more clients and make it easier for individuals experiencing violence to access the support they need.
"On behalf of all the partner agencies at the Safe Centre of Peel, we are delighted to announce this much needed expansion of our services," said Sharon Mayne, CEO of Catholic Family Services Peel-Dufferin, lead agency of Safe Centre of Peel. "This co-location agreement will allow us to build on the successful and ongoing collaborations currently taking place, and better serve those facing or fleeing violence in the region."
Currently, the Safe Centre has nine on-site partners and eight off-site agencies offering services and resources to survivors of intimate partner violence and their families. Discussions are underway with all the partner agencies about how they plan to participate in the expansion, which is expected to open its doors in six to 12 months.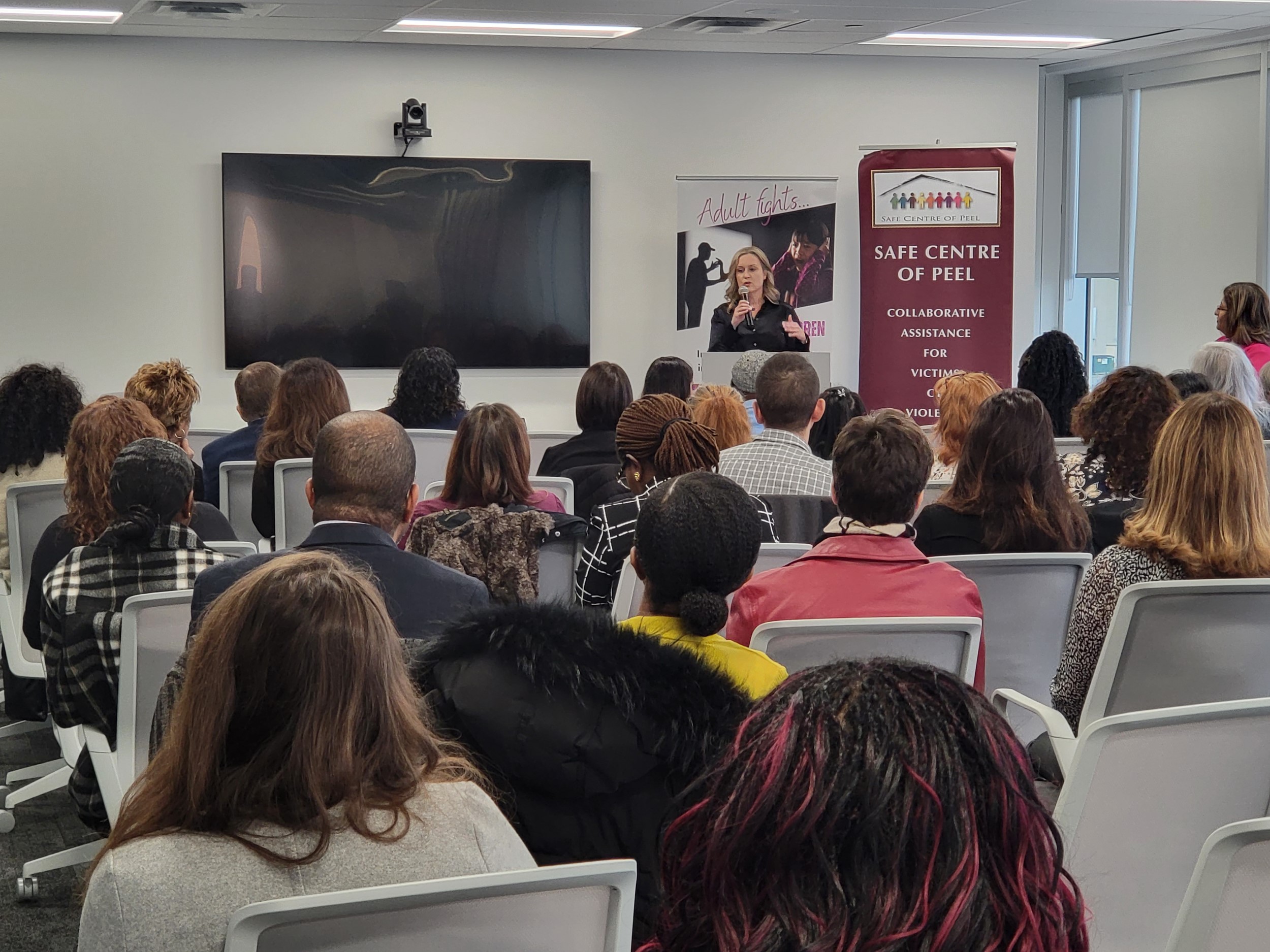 Peel CAS has been a part of the centre for many years, with two dedicated Family and Intimate Partner Violence teams based at the Safe Centre office in Brampton. The Peel CAS building is a modern, welcoming, family-friendly environment, newly built in 2020, with plenty of space available for this co-location.
"Intimate partner violence is the most common reason for referrals to Peel CAS, representing approximately one third of all referrals," said Mary Beth Moellenkamp, CEO of Peel Children's Aid Society. "Year over year, Peel CAS continues to see the number of IPV related assessments increase in risk and rate of severity. Family violence is a complex issue requiring the sort of multi-faceted approach to community partnerships exemplified by the Safe Centre of Peel. We look forward to welcoming our partners into our building, creating new opportunities for enhanced services and collaboration."
It is not easy to seek help with an abusive relationship. It is even harder if you must visit multiple sites spread across one of the largest urban areas in Canada. The Safe Centre of Peel is based on the "Family Justice Centre" model, where multiple agencies offer services for victims of family violence in the same location. This makes it easier for survivors to access the range of support that they need and creates new opportunities for cooperation between service providers. Family Justice Centres are operating in cities across Canada, the US, and around the world, improving outcomes for clients
The expansion was officially announced at a breakfast launch on November 15, attended by representatives from Safe Centre partner agencies and local dignitaries, as well as guest speakers Casey Gwinn and Gael Strack from the Alliance for Hope International. Learn more about the Safe Centre of Peel at scopeel.org.